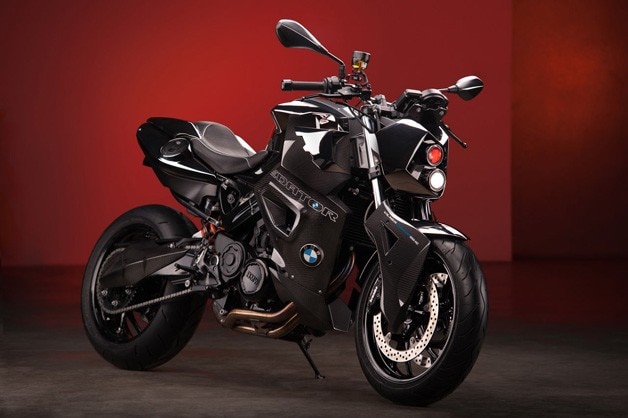 Vilner has taken the time to give the BMW F800R a once over to create the Predator. Built for a wealthy Russian businessman, the machine received a complete aesthetic redesign with plenty of components from carbon fiber.
What isn't stitched from composite is coated in chrome, and the company's engineers set about shortening the bike by almost 10 inches. Vilner also ditched the dual saddle for a single seat variant and remade the headlight array. Red LEDs have replaced the standard bulbs, and a set of re-purposed BMW Z4 turning indicators are now part of the action.
The Predator remains largely unchanged mechanically, though Vilner threw in a new, hand-built exhaust system. That means this machine still yields around 87 horsepower from its 800cc engine. Scroll down to check out the quick press release as well as a video of the bike.